IAVCEI Webinar on the 2021 NYIRAGONGO Eruption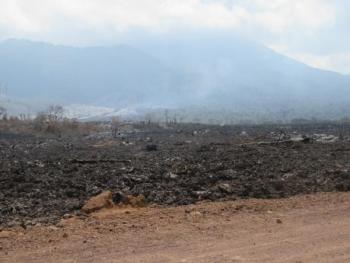 On Friday 29th October, IAVCEI is organising a webinar on the 2021 Nyiragongo volcano eruption (RDC) that will involve the Goma Volcano Observatory (GVO), its scientific partners, and the international community.
The Be-Lux consortium, involving several researchers of the GeoRiskA team, will present its "contribution to the real-time tracking of the 2021 Nyiragongo eruptive crisis".
2021-10-28
Webinar title: "The 2021 Nyiragongo eruption, sequence, and implications" (it will involve a session of live Q&A after the presentations).
When: October 29 at 12:00-14:00 CEST (UTC/GMT +2 hours).
Registration link: https://us02web.zoom.us/webinar/register/WN_WydDtpZtT9ys1tu1e6k4CA
More information: https://www.iavceivolcano.org/1195-2/