Historical dynamics of landslide risk from population and forest-cover changes in the Kivu Rift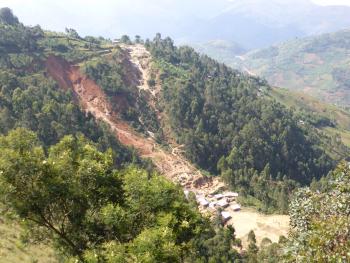 Our last research is Nature Sustainability is out! Great work by Arthur Depicker!
2021-08-23
This new research shows how deforestation and population growth have greatly impacted landslide risk in the Kivu Rift. Give it a read! 
Our work is also nicely explained on the RMCA webpage.
Extra information can also be found on Nature Sustainability News & Views.